We are lucky to have so many creative people in Dorset and some of them have very kindly let us use their work on our chocolate bars.
Billie Willcocks
Billie has lived in a number of different parts of Dorset, and her studio is currently based in Chideock, West Dorset.
Billie has a lovely sense of design and uses colour and line in a beautiful way.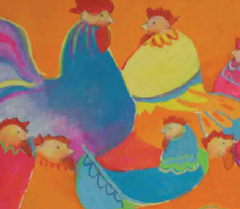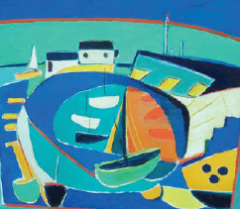 Dorset Art Weeks
If you are interested in meeting some of our local artistic spirits, Dorset Art Weeks organise a great open studio festival – giving us a chance to not only buy something wonderful for our lives, but also the chance to talk to the county's artists and see how they work.