Dorset Chocolate are proud to be supporting the 9th Screen Bites Food Film Festival. If you love Food and love Film then you are going to love this.  For 2 weeks (starting Thursday 3rd October and finishing 2nd November) unusual and quirky films with foody themes are shown at different locations throughout Dorset. At each film night local food & drink producers will be offering tastings and giving talks and demonstration so that you can find out more about what's happening in your area. www.screenbites.co.uk

   Dorset has loads of small food and drink producers quietly going about their business creating scrumptious goodies so the Screen Bites Food Film Festival is their chance to shout about what they are doing that is just that little bit special and unique to this beautiful county.
Dorset Chocolate are delighted to be involved and are particularly supporting the evening in Tarrant Keyneston on Thursday 13th October. To be honest we were really keen to see the film, Far from The Madding Crowd, as it's filmed in Dorset so we jumped at the chance to be present. So come and chat to us at the beginning, in the interval or at the end (during the film would make us a bit unpopular) and taste some of our scrumptious Dorset Chocolate and let us know what you think about the film, the location, the chocolate or life in general.
We are also supporting two other film evenings, the Opening Night at the screening of Jadoo on Thursday, 3rd October and English Vinglish on Thursday 24th October. On these nights we will be helping  Pashma's who make Indian specialty sweets and be tempting you with Sabarmiti, a delicacy from the Gujarat region, and Mango & Lime Meringue Bishti as well as lots more with names we can't pronounce or spell  but will definitely be happy to eat. So if you've never tried Indian sweets or if you know your Chikki from your Bishti there is something to suit everyone.
But most importantly come along and have a good evening. See www.screenbites.co.uk to find out more or if you just fancy sneaking a peak at a really great website or for more about what we're up to check out our facebook page.
Hopefully see you there.
Mel x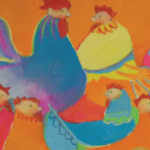 Love Dorset…Love Chocolate